rhTNK-tPA
The third generation thrombolytic drug recommended by international guidelines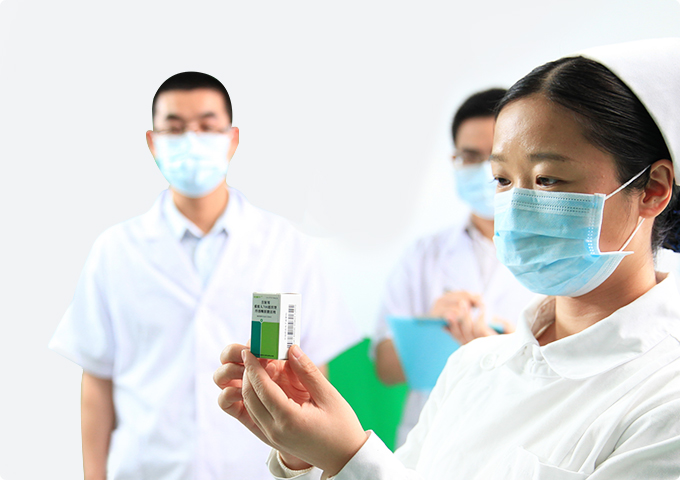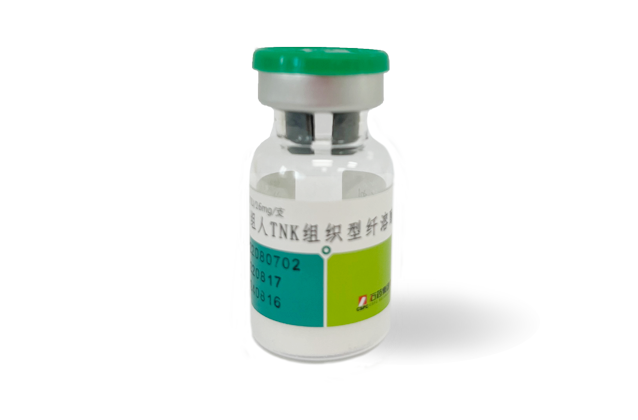 Simple

Single intravenous push in 5-10 seconds for faster thrombolysis

Easy to Use

The only single, single-dose administration that is simple and fast
Beneficial for emergencies, can be stored at 25℃, most suitable for pre-hospital thrombolysis

Safe

more specificity, safer thrombolysis

Domestic Exclusive

High technology, high threshold

Efficient

Up to 83% thrombolysis rate, better than imported controls

Cerebral Infarction Indications Development

4.5h acute cerebral infarction thrombolysis, 4.5-24h super time window thrombolysis
Abbreviated Prescribing Information
Recombinant human TNK tissue-type plasminogen activator for injection

For thrombolytic therapy in patients with acute myocardial infarction within 6 hours

Below 25℃, avoided from light

[Dosage and administration]

The product should be prescribed by a physician experienced in thrombolytic therapy. It should be given as soon as possible after the onset of clinical symptoms of acute myocardial infarction.
It is used for the thrombolytic treatment of ST-segment elevation acute myocardial infarction (AMI), with a single dose of 16 mg. Dissolve 16 mg of rhTNK-tPA (1 Pcs) in 3 ml of sterile water for injection, and administer by intravenous injection within 5-10 seconds. Note: After adding sterile water for injection, shake gently until completely dissolved, do not shake vigorously to avoid foam from rhTNK-tPA solution and reduce the efficacy. The dissolved product should be injected intravenously in a single dose with more than 5 seconds of injection time. The product should be used immediately after dissolution. If not, it should be stored refrigerated away from light at 2 - 8ºC and used within 24 hours. Please refer to the relevant guidelines for concomitant medications.

The active ingredient of recombinant human TNK tissue-type plasminogen activator for injection is a glycoprotein that directly activates the conversion of plasminogen into fibrinolytic enzymes. When administered intravenously, it exhibits a relatively inactive state in the circulatory system and is activated upon binding to fibrin, inducing the conversion of plasminogen to fibrinolytic enzymes, leading to fibrin degradation and clot lysis.
Note: The above information is for reference only by medical professionals.